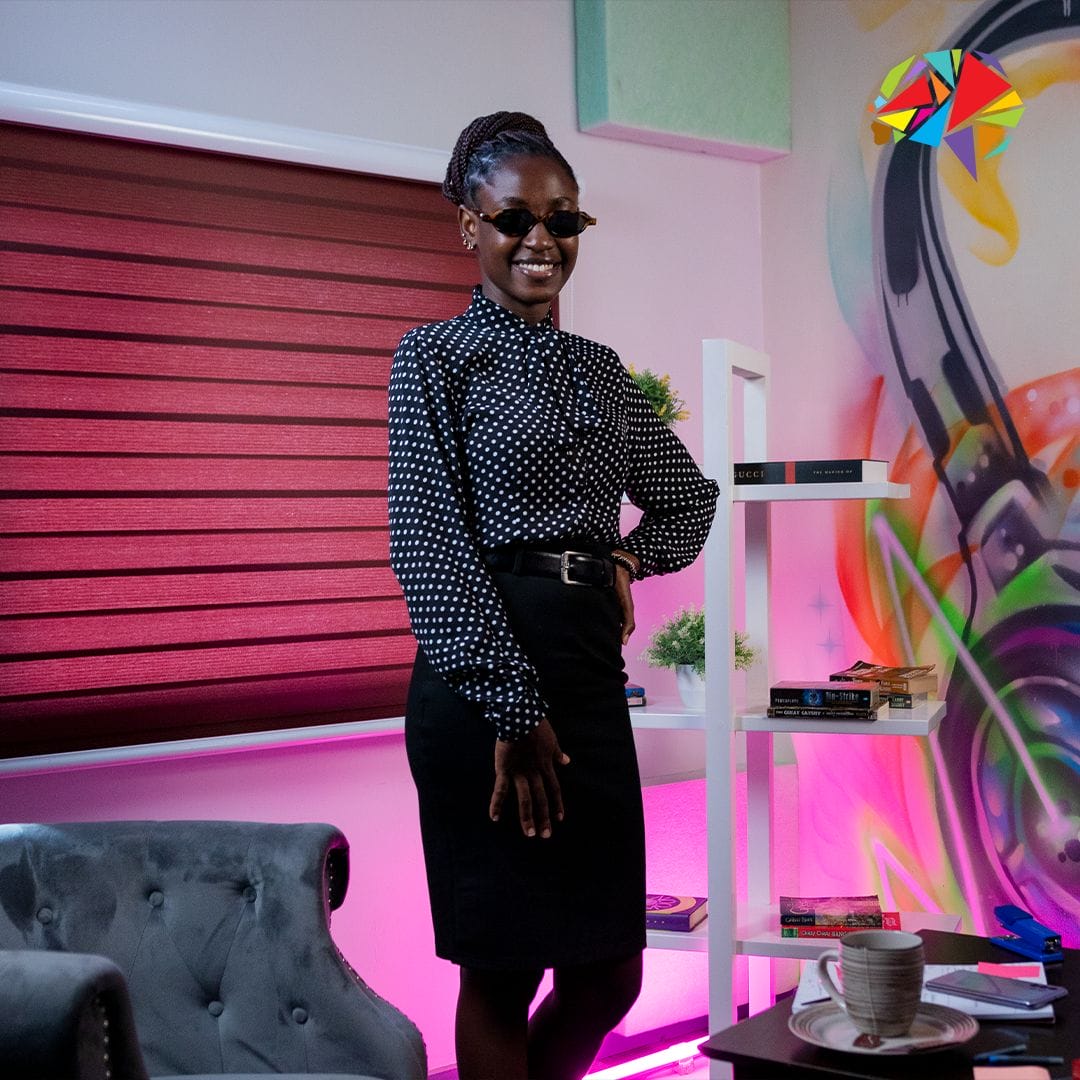 Ciru's COVID Story
COVID was like a long break for me because it came after high school.
Scroll Down
If there's something I'd want to remain post-COVID, it's the putting on of masks. Since we started wearing masks, I can sort of hide my face – people can't really tell who I am when I'm wearing my mask. I also talked to myself when I was wearing my mask. Sometimes when I'm not wearing my mask, I start talking to myself, and people look at me, then I realise that I'm not wearing a mask! It's so weird for people who are around me. But the wearing of masks is definitely something I'd retain. I'd also keep the social distancing. I've come to love the space around me without people. I value that space in church, a matatu, or anywhere else. Right now, when we don't have that anymore, I feel like someone is encroaching on my space.
I also wouldn't change working from home and online learning. Before I reported physically to school, we started with online learning. With online classes, you're at home, in your room. You can just wake up and wash your face; you can even have breakfast in your room and whatnot. It's so convenient. Now that I have started going to school physically, I have to wake up two hours earlier and shower very early in the morning. It's quite stressful, and it got tiresome for a moment. Even when I was doing my attachment, if there was a way I could do it from home – log in to a link, listen to proceedings, take notes – instead of waking up early and beat traffic… It's so hard, so stressful, and I'm so tired when I come back home. If we could still have the option of doing things from home, that would be very OK for me. We were locked down and stayed at home doing almost nothing, so now starting to do things again is exhausting. I think we should go back to having everything online. We did a semester of purely online classes and then two semesters of hybrid learning before fully transitioning to physical classes. I'd rather have purely online classes and only go to school to the library or pick a few things.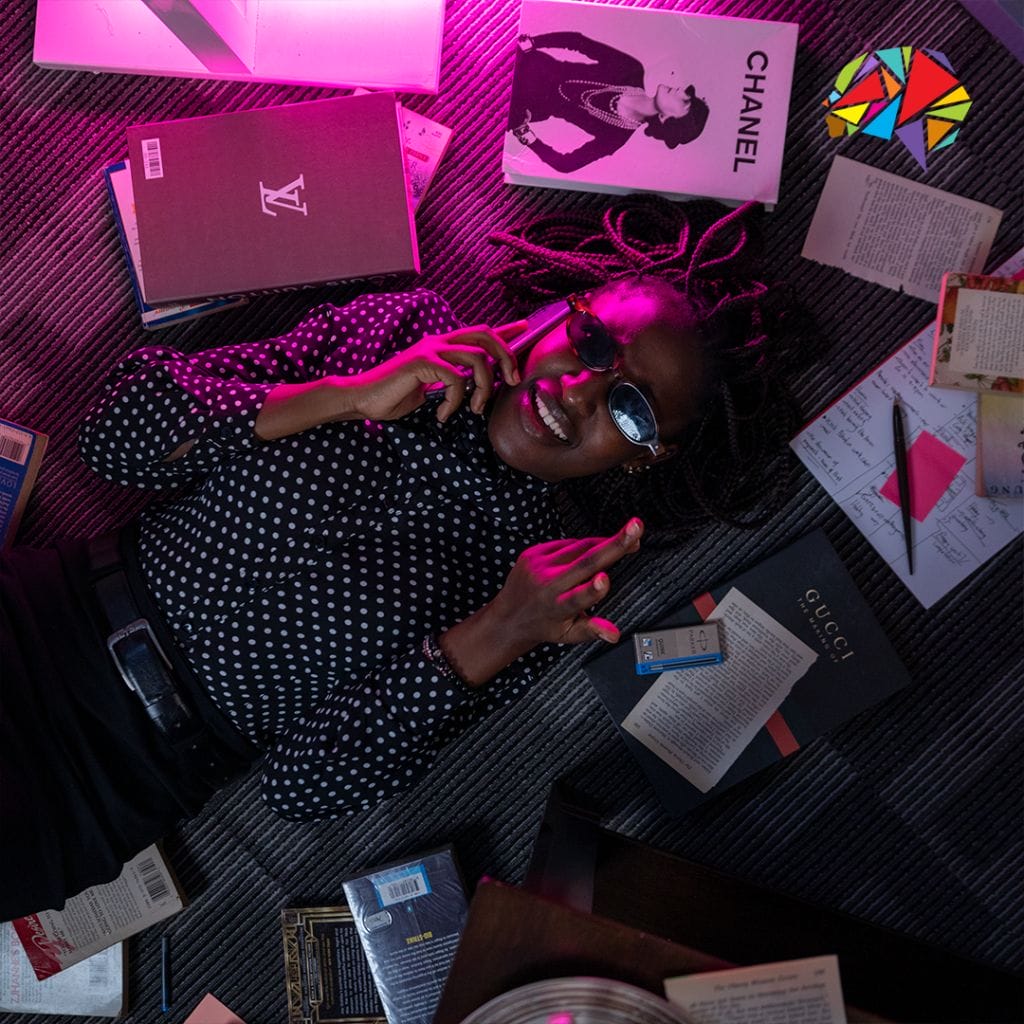 COVID was like a long break for me because it came after high school. Ideally, we were to stay home for a few months and then go to campus, but it was like an extended holiday for me. For most of the COVID period, I was just at home. My grandmother said no one would be leaving the gate or going anywhere. I think I never left the gate from the time COVID started until August. It reached a point where I got so tired of being home, especially since gate ilikuwa imefungwa. No one was coming in, and we couldn't leave.
I was thankful that I got to bond pretty well with my brothers because we were just in the house – hatuendi mahali. When I was in high school, I'd just be home for the holidays before I was back in school, and there was very little time to bond and have a conversation. But during COVID, we got to know each other very well. We had a good eight months together: playing, kuchokozana, it was a very good bonding experience, even with my parents and grandparents and all those around me. I learned how people do things and even what they watch.
There were times we got tired of each other, for sure. We fought one too many times, but we'd be OK at the end of the day. They'd come and say, "Ciru unataka nini? Ciru twende kwa shamba." And that would be that. Sometimes I'd have to remind my brothers that I'm still older than them. I'd tell them, "You don't do this or that. I'm older than you. Tumezoeana sana!" I had to remind them that they shouldn't get too disrespectful. I feel like sometimes, when you're a firstborn, you're also a parent. At some point, I felt like I was a parent telling my younger brothers, "don't do this! Nisikupate ukifanya hivi!" And they'd listen. So, yes, we'd fight, but it wouldn't get too bad at the end of the day. We'd still laugh about it afterwards and come to a common understanding.
It got a bit boring doing the same thing every day, though. I couldn't wait to leave. And at that point, I hadn't stayed at home for that long. I'd be home for two weeks in high school and then back in school for three months. But I got used to it, and after I came to uni, I appreciated that period of staying at home. Right now, I want to go back home; I'm tired. No one tells you how hard law school is. I want a break. I'd like to just relax and sleep.